What they think about Maharishi Free School
Past students share their thoughts about Maharishi School.
Alumni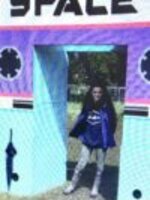 India - 2018
Hi! My name is India and during my time at the Maharishi school I especially loved learning about science, languages, history and art. When I discovered my passion for neuroscience in 2018 after visiting the Blue Dot science festival (as seen in the photo), I received so much support from the teachers to further my knowledge and explore possible future avenues in university courses and career opportunities. After completing my A-levels in Psychology, Biology and Chemistry and an Extended Project Qualification (EPQ) on psychoneuroimmunology, I received an offer from the University of Exeter to study BSc Neuroscience. However I'm taking a gap year to consider all my options, including the possibility of applying to universities in Norway. Transcendental Meditation has allowed me to feel completely calm and in control of my reactions to experiences in my life – also, I don't know how this happens, but answers seem to come to me, which is quite handy for exams. I feel incredibly thankful for the kind-hearted and supportive teachers who patiently answered all of my endless questions and I feel so grateful for the opportunity to attend the Maharishi school. It has offered me the best support I could have asked for to achieve my goals, become more confident in myself and of what I wish to do in my future.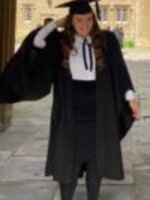 Grace - 2017
My name is Grace, and after finishing Maharishi I went on to study a degree in English Language and Literature at Oxford University. I really loved English at school, and Maharishi helped me as it was a lovely environment to be a student. Now that I've just finished my degree, I've stayed at Oxford by working in a job in 'Access and Outreach', which means I go around giving talks about aiming high in education, especially targeting schools where not many people might consider aiming for Oxford or Cambridge. I think that Maharishi is such a great school for making you feel cared-for as an individual, rather than lost in a big crowd; and that's not necessarily something you might appreciate properly until you look back on it. My time was a really special experience, full of teachers who truly care, and this set me up well for life after school.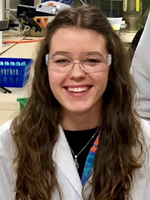 Molly - 2015
After completing A-levels, I secured an apprenticeship at GlaxoSmithKline, Barnard Castle, where I currently work in the chemistry labs. I perform quality control testing of raw materials and pharmaceutical products, whilst also studying towards my degree in Applied Chemistry. As part of my role, I am keen to promote Women in STEM (science, technology, engineering and maths), and have given many presentations to encourage the uptake of apprenticeships by others. My biggest achievement to date has been winning the NEPIC Apprentice of the Year 2020 Award, which required me to take on a number of projects that were outside of my comfort zone. The support and encouragement received during my time at the Maharishi School gave me the confidence to do this. Some of my happiest time was spent at the School, and I'm very grateful to have been given the invaluable tool of meditation which continues to help me through situations today.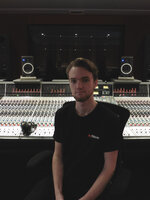 Tavish - 2014
Since leaving the Maharishi School, I have achieved a First-class degree in Audio Engineering & Production. Additionally, I am an Avid Certified Pro Tools Operator. During the course of my degree, I began my career as a freelance audio engineer; recording sound for music festivals, film and TV, local musicians, audiobooks, and podcasts. Some of my credits include works with: the BBC, Netflix, Tesco, Ross Edgley, and Anton Lesser. In addition, I am currently a Facility Support Technician at a university; dealing with the maintenance, repairs and student support for our recording studios and post production suites. The Maharishi School, with all of its teachers, staff and students, has aided in my growth by providing me with a unique perspective on connecting with people and dealing with stress. The Maharishi School has taught me how I can share the same positivity and calmness with my friends and colleagues; qualities that are amplified whenever I meet up with other former students of the School.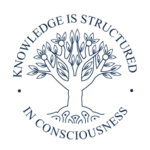 Shona - 2014
I am currently studying for a degree in Mathematics at Liverpool John Moores University. I feel that the Maharishi School really aided me in learning how to work well independently and handle a large workload. I feel that students and teachers had a closer relationship at the Maharishi School than they might at a larger school and I felt that I could approach my teachers about pretty much anything and be met with a friendly response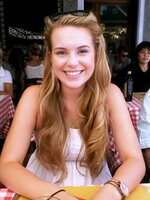 Bethany - 2015
After leaving Maharishi School I began studying Art, History and English Literature at A-Level. I'm hoping to attend Lancaster University this September, studying History, Philosophy, and Politics. Maharishi School has enabled me to grow in confidence, without the support of the Maharishi School I feel I would not be the well-rounded person I am today. Maharishi School has encouraged me to break out of my comfort zone in life and education. It has motivated me to enrich my life in all aspects; through completing my Bronze Duke of Edinburgh award in school, I am currently close to completing my Gold Duke of Edinburgh award this year. Similarly, I am volunteering in Vietnam this summer. Maharishi School has allowed me the opportunity to grow as a person, through my education and through meditation, something I continue to do daily. I have so many fond memories of my high school years; it's a time in my life that I will always cherish.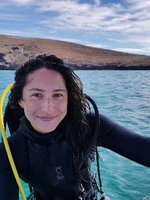 Mae KL Dorricott – 2010
After completing A levels I gained1st class degree in Marine Biology at The University of Plymouth . I am Currently studying for a Masters in Science Communication I recently completed a scholarship year (2017) sponsored by Rolex, enabling me to travel around the world to gain first experience in the "underwater world industry". From scuba diving, underwater photography, grappling with great white sharks and interning on scientific expeditions to remote Pacific islands, it was an invaluable year of learning from experts in my desired field of marine biology. The Maharishi School is the most unique place to grow and learn. I was able to be utterly and completely myself, not forced into becoming something that I wasn't and encouraged that anything was possible. Hence, I pursued a career that not many had thought of. I am sure this stemmed from the ethos of the school, not just teaching a curriculum but also a positive way of life.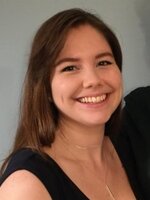 Ruth Ingram - 2009
Whilst at the Maharishi School I discovered an ambition to be a neuroscientist, after learning about the brain in Biology but also from the perspective of TM. I have since completed a BSc (1st), MRes (distinction) and PhD in Cognitive Neuroscience at the University of Manchester. I hope to continue as a researcher in this field. I firmly believe that the Maharishi school environment solidified my desire to always keep learning. Starting and ending each school day with a period of TM was essential for reducing stress and improving my focus.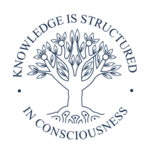 Victoria - 2005
At the moment I'm self-employed, producing video for businesses. It's hard work at times, but I love being creative and it's great having the job that I actually studied for! There's something new every day, and I like the challenge. I also make clothing and organise fashion shows for charity in the North. It's a just hobby, but it's quite exciting and I've raised £1000s so far for a variety of charities around the world. Maharishi School has definitely been beneficial to my life, as it's where I discovered my passion for art, in all forms, eventually leading to my creative work today. The school is also where I learned how to make the best of everyone and every situation, I take that with me everywhere.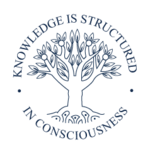 Ben - 2003
The thing I liked best about being at the Maharishi School was the intimacy and friendliness of the classes. It was an excellent environment to learn, and probably teach in.' Ben gained 3 A-levels in Maths, Economics and Film Studies at Winstanley College and is now a Civil Engineer working for a large engineering company in London.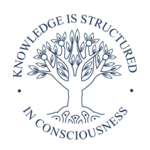 Virgil - 2002
While still at Maharishi School I was lucky enough to secure work placements at TVR and Lotus Engineering. I graduated from Imperial with a degree in Mechanical Engineering and while there became a keen climber. As Vice President of the Imperial College Mountaineering Club I raised money for several climbing expeditions around the world including the Alps, the Andes and later on the Himalayas summitting numerous mountain routes that had never been climbed before. I am currently a Patent Examiner at the UK's Intellectual Property Office and a Technical Advisor to the British Mountaineering Council. The Maharishi School was an awesome experience. The teachers seemed more like friends than teachers, but they were also exceptional at teaching.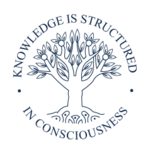 Arabella - 2001
After completing a BSc Psychology degree at Leeds University, I've gone on to become a primary school English teacher in Thailand. I definitely look back and remember all the things I enjoyed at the Maharishi School, ie certain games, activities and the special teachers that now inspire my lessons. I really appreciate all the opportunities we had, the importance of small class sizes and the lessons we wouldn't have been able to study under most school curricula. Most importantly, it was nice to really know everyone in and involved with the school and to have a sense of community.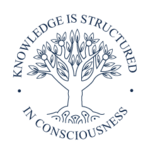 Victoria - 2001
I attended the Maharishi School all my school life and since leaving have gone on to study Medicine at Nottingham University, where I'm now in my final year. My course has provided lots of amazing and varied experiences such as delivering babies and working in A&E, and I'm currently looking forward to working in a hospital for 3 months in South Africa next year. I have very happy memories of my school years, where the teachers were lots of fun and learning was always in a supportive and relaxed environment. I feel privileged to have had such a unique education which nurtured my self-confidence and has formed the basis of my future career.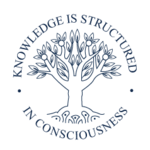 Emmanuel - 2000
I have recently gained a 1st in Automotive Engineering (Masters with Distinction) at Loughborough University and enjoyed work experience in Loughborough Formula Student, DS Motorsports. I have employment starting this year at Denso Sales UK, (part of the Toyota Group and global supplier of car engine management systems, hybrid vehicle components and car body electronics).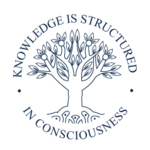 Matthew - 2000
I am a professional Jazz trumpet player/ composer and arranger. I have toured the world playing jazz music in places such as: Kuala Lumpur, Singapore, Australia, America, Russia, France and Italy. I have just released my 4th CD which has received significant acclaim from Gilles Peterson, Jamie Cullum, Mr Scruff, Radio 3′s Late Junction, MOJO, BBC Music Magazine and BBC 6 Music. I found the time I spent at the Maharishi School gave me confidence and belief in myself. The teachers were amazing and gave me so much support: within a year of arriving at the school my grades went from E's to A*s, B's and C's. It was one of the best periods in my life so far!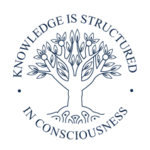 Ben - 1999
After leaving school, I completed a BSc in Genetics and earned a PhD from the University of Manchester, before moving to the University of Cambridge for postdoctoral work. I now direct a small team as part of a larger University group developing new diagnostic technologies specifically for use in resource-poor settings across the world. As a Geneticist and Biochemist, I've been lucky enough to lead a great number of successful research endeavours and have published many scientific articles in high-impact international journals. I attended the Maharishi School in Lancashire for my entire school life and found the experience to be absolutely life-defining. It is a school unlike any other and provided me with the broad and open-minded education that enabled me to embark on a successful scientific career. More than this however, my time at the Maharishi School helped to frame my appreciation of life and showed me where to look for happiness – I wouldn't change a day of it.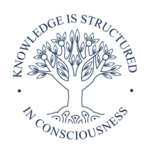 James - 1999
After graduating from the Maharishi School, I went on to study Computing at Imperial College London, before starting a career in the finance industry. Recently I was appointed Vice-President of a mergers and acquisitions firm; it is an exciting industry, but it can also be quite intense and at times, involving very high pressure situations. I find that having gone to the Maharishi School, and with my regular practise of TM I have been given a wonderful foundation for life. This is not just from an academic or career point of view – it has not only helped me perform better under pressure and think more clearly and creatively in my work environment, but has also helped me develop my friendships and family relationships in life. This foundation gives me perspective, and nourishes all of the aspects of my life that are important to me. I try to give something back by being a Member of the School because I'm immensely grateful for my time there.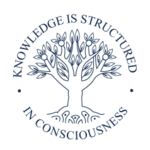 Phoebe - 1997
I feel privileged to have been a pupil at the Maharishi School. Being there helped me to conquer my shyness and become the confident person I am today. As a pupil at the Maharishi School, you benefit from the small classes where the teachers give you so much support and inspiration in your learning. I am currently working for a company that runs art workshops in primary schools. One day I hope to become as good a teacher as those who taught me at the Maharishi School.